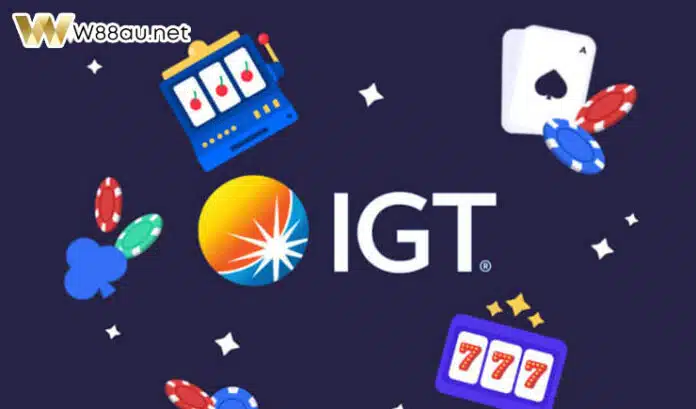 IGT Slots game inventory is extremely rich because they aim to release at least one game per month, but in reality IGT Slots usually launches up to three games per month. IGT Slots games are meticulously designed and eye-catching with high quality. There are currently many games from IGT Slots available on W88 bookie. Read on for a review of IGT Slots and some of their popular slots and casinos games.
Overview of IGT Slots
IGT Slots was started with the name A-1 Supply, then changed to Sircoma, then to International Game Technology (IGT for short). A few years later, the company was listed on the stock exchange thanks to the success of the video card machine which led to the development of other gaming areas of the company.
IGT Slots has pioneered some of the world's first regional progressive slot machine system technologies, connecting multiple terminals to a central jackpot. The jackpot starts at $1 million, which means players are looking at the possibility of winning many millions of dollars.
International Gaming Technology (IGT) continues to build and grow to become one of the biggest and best slot games and casino games studios in the industry. Today, IGT has representative offices throughout Europe, the United States and Asia, serving the diverse online betting needs of international players.
Famous slots games from IGT Slots on W88 bookie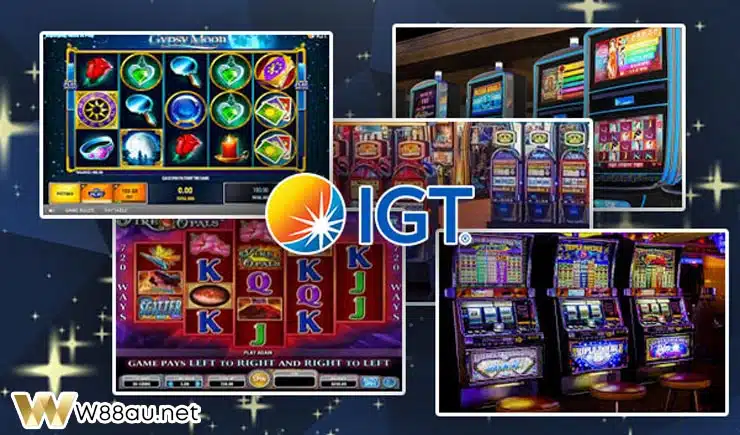 Da Vinci Diamonds
Da Vinci Diamonds slot machine is considered one of the most successful slot games released by IGT slots. Da Vinci Diamonds slot is one of the most popular and widely played games on land and online casinos.
The game has become so popular that the Da Vinci Diamonds Dual Play slot machine was just recently released as a sequel in this series of slots. The main theme of the slot is based on Leonardo Da Vinci's works of art and gems, so in Da Vinci Diamonds there is a Tumbled Reels feature that allows you to increase your winnings dramatically.
Golden Goddess
This is also a successful slot game of IGT Slots with a 5-reel design with 50 paylines. This low-volatility slot game is themed around ancient Greece. Players need to focus on collecting Free Spins or multipliers during the slot spin to be able to get attractive cash prizes. The progressive jackpot that the Golden Goddess brings is currently at a very high $2,513,441.20.
Monopoly Plus
Monopoly Plus is designed in the form of 5 reels with 30 paylines. This slot game is inspired by its similarly named board game. Monopoly Plus designed by IGT slots comes with Level Up feature, multiple Bonus Rounds and maximum winnings a player can get up to 16,000x initial bet.
Famous casino games from IGT Slots on W88 bookie
Poker
Available for instant play on the W88 bookie home page or players can join as a free mobile app. IGT Slots poker live games are conducted with custom buy settings and sessions up to $10,000 in stakes. Tables can be set up by the player at will and monitored by an IGT licensed agent.
Bingo
W88 players can participate in making small and fast profits in IGT Slots Bingo. IGT offers a wide range of Bingo variations including 30, 50, 75, 80 and 90 ball options. Custom bingo prizes and community jackpots are also integrated for great bonuses. The bingo app from IGT Slots also has a built-in chat for social connections.
Live casino
IGT does not run their own Live Casino Games; they provide electronic table software for hundreds of reputable bookies to operate including Multi Baccarat, Roulette, Live Blackjack and Sic Bo tables.
Conclusion
Currently, IGT Slots is developing very strongly not only in Europe but also in Asian countries, their game store has now exceeded 300 slot games and other casino games. When participating in playing on W88 bookie, players will also experience the games from IGT Slots available to win more profits from quality games.