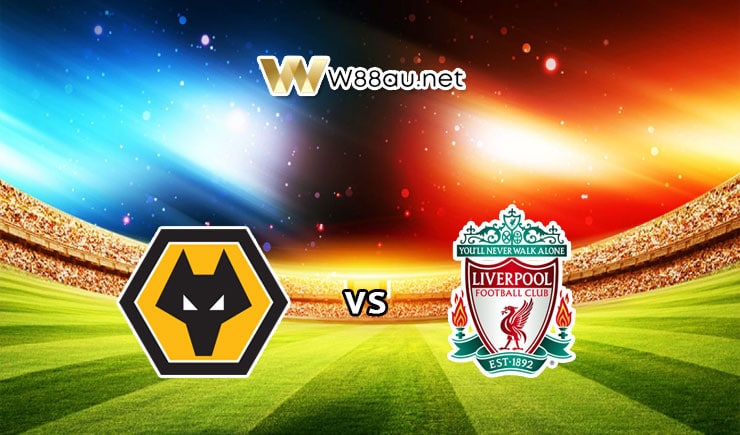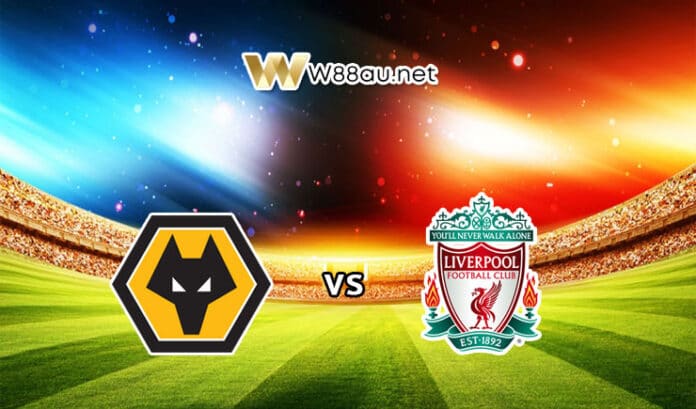 Liverpool just had a resounding victory over Everton with a score of 4 – 1. Meanwhile, Wolverhampton let the team below Burnley keep a draw with 0 goals. Let's comment together with W88 experts about Wolverhampton vs Liverpool at 22:00 on December 4, 2021.
About the match Wolverhampton vs Liverpool on December 4, 2021
Round 15 of the English Premier League season 2021/22.
Time: 22h00 on 04/12/2021 Asian time.
Venue: Molineux Stadium.
Wolverhampton has 21 points and is ranked 6th in the rankings.
Liverpool has 31 points and is ranked 3rd in the rankings.
Wolverhampton vs Liverpool prediction on December 4, 2021
Wolverhampton team assessment
Despite possessing a fairly stable record, Wolverhampton is showing signs of weakness in this year's Premier League race. They have not won 3 consecutive matches and will likely have to continue to receive defeat in round 15 when the opponent to face is the Red Brigade.
Wolves are inherently a team with an unpleasant play and often make it difficult for big opponents. However, the continuous letting of Norwich City and Burnley draw in the last 2 matches makes fans doubt the ability of the Wolves to win against Liverpool this time.
Liverpool team assessment
On the other side of the line, Liverpool is still maintaining its strength in the Premier League this year. Defeating Everton with a score of 4 – 1 partly shows Liverpool's top form and is a bright candidate for this year's Premier League title.
The bright players in the squad such as Salah, Jota, Mané, van Dijk, Thiago … are still key players to help Liverpool aim to score 3 more points in the away team at Wolves in the upcoming match. Players can access the W88 bookie link to bet on an attractive football match tonight.
Wolverhampton vs Liverpool recent performance
1. Wolverhampton's performance
12/2/2021, Wolves 0 – 0 Burnley
11/27/2021, Norwich 0 – 0 Wolves
11/20/2021, Wolves 1 – 0 West Ham Utd
11/06/2021, Crystal Palace 2 – 0 Wolves
11/2/2021, Wolves 2 – 1 Everton
In the last 5 appearances in all competitions, Wolverhampton has a record of 2 wins; 2 draws and 1 loss; The team's goal-scoring efficiency is 0.6 goals/match.
2. Liverpool performance
02/12/2021, Everton 1 – 4 Liverpool
11/27/2021, Liverpool 4 – 0 Southampton
11/25/2021, Liverpool 2 – 0 Porto
11/21/2021, Liverpool 4 – 0 Arsenal
07/11/2021, West Ham Utd 3 – 2 Liverpool
The away team Liverpool has a record of 4 wins and 1 loss in the last 5 matches; Their goal scoring rate is 3.2 goals/match.
3. Wolverhampton vs Liverpool match history
Mar 16, 2021, Wolves 0 – 1 Liverpool
07/12/2020, Liverpool 4 – 0 Wolves
24/01/2020, Wolves 1 – 2 Liverpool
12/29/2019, Liverpool 1 – 0 Wolves
12/05/2019, Liverpool 2 – 0 Wolves
Liverpool had a competitive advantage when they won the last 5 matches against Wolverhampton. Along with that, Liverpool's performance is very high, which will make Wolves' chance of winning points this time around very low.
Predicting the match between Wolverhampton vs Liverpool in the next 15th  Premier League round will be extremely tense.
Wolverhampton vs Liverpool 04/12/2021: Types of odds
The handicap offered by the W88 bookie: Liverpool accept 1.25 goals.

Over and under full match offered is 2.75 goals.

Predict total goals: 3 goals – Over bets.
Having the home field advantage, Wolves are still not appreciated by the W88 bookie's football experts against Liverpool; With a handicap of 1.25 goals, it is really difficult for them to earn points. However, with the current performance, it is clear that Wolverhampton has the ability to make it difficult for the Red Devils of Merseyside.
This will be a match that is expected to be quite interesting with many good attacks from both teams. But with a much stronger force, Liverpool will assert their strength to seek victory in this match.
Prediction: Wolverhampton 1-2 Liverpool
Predict the Man of the Match: Mohamed Salah
Expected lineups of Wolverhampton vs Liverpool
Wolverhampton squad: José Sá, Coady, Kilman, Saiss, Semedo, Neves, Moutinho, Aït-Nouri, Jimenez, Trincão, Hwang.
Liverpool squad: Alisson, Konate, Alexander-Arnold, van Dijk, Robertson, Thiago, Fabinho, Oxlade-Chamberlain, Jota, Salah, Mané.
Above is the information before the match, carefully analyzed in our Wolverhampton vs Liverpool match on December 4, 2021. With the analysis and judgment by a team of experts, the chances of winning in this match are very high.
The advice is that players should limit their previous sports betting mistakes to find a chance to win when betting on this match. Once you know the performance of the two teams, predicting and betting on football will not be difficult anymore.