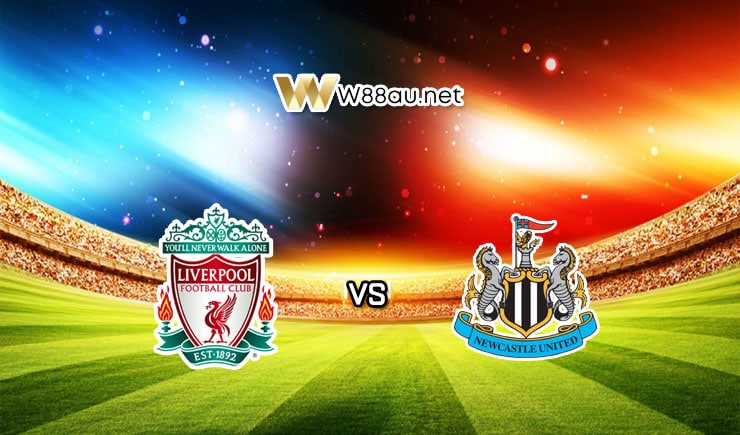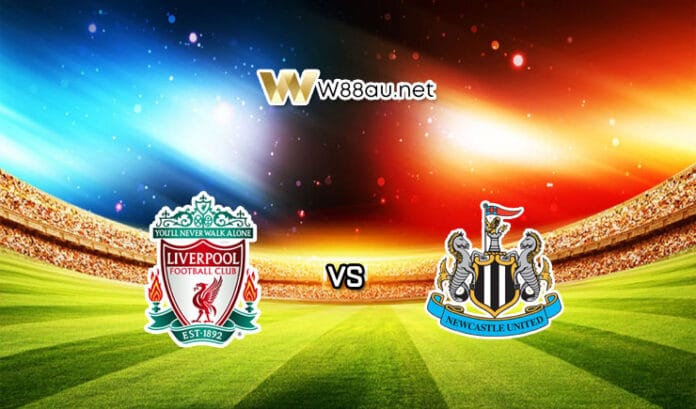 Liverpool is still in the top group of the Premier League table with impressive performance. Meanwhile, Newcastle United is still struggling in the weak group from the beginning of the season until now.
Refer to the odds with W88 Liverpool vs Newcastle match at 03:00 on December 17, 2021. Follow how to bet on football at the W88 bookmaker and participate in betting.
Information about the match Liverpool vs Newcastle on December 17, 2021
● Round 17 Premier League 2021/22.
● Time: 03h00 on 17/12/2021, Asian time.
● Location: Anfield Stadium.
● Liverpool has 37 points and is ranked 2nd in the group.
● Newcastle United has 10 points and is ranked 19th in the table.
Prediction for Liverpool vs Newcastle match on December 17, 2021
Evaluate the Liverpool team
Liverpool are still competing for the top of the table with Manchester City and Chelsea in the Premier League this year. The team owns an extremely excellent attack with the number of successful goals scored to 45 goals after only the last 16 matches; The defense played firmly with only 12 goals scored by the opponent.
This is not too surprising when they own a quality squad with many of the best players in the world. Playing against a weak team like Newcastle United, the possibility of winning for The Kop is very bright. Players at our bookie can completely trust the home team in this match.
Evaluate the Newcastle team
Newcastle United are still struggling to escape the red light group in the Premier League this year. Coach Eddie Howe's team only got 1 win after 16 matches; If there is no improvement in the game, Newcastle will likely be relegated next season.
Being Liverpool's away team in the next match will be a big challenge for Newcastle United. With the weakness in attack and defense, it will not be surprising that the away team scored many goals and received a losing result in this match.
Recent performance of Liverpool vs Newcastle
1. Liverpool performance
• 11/12/2021, Liverpool 1-0 Aston Villa
• 08/12/2021, AC Milan 1-2 Liverpool
• 04/12/2021, Wolves 0-1 Liverpool
• 02/12/2021, Everton 1-4 Liverpool
• 27/11/2021, Liverpool 4-0 Southampton
Liverpool have won all of their last 5 matches in all competitions. The number of goals the team scored was 12, and the opponent scored 2 goals.
2. Newcastle performance
• 12/12/2021, Leicester City 4-0 Newcastle United
• 04/12/2021, Newcastle United 1-0 Burnley
• 01/12/2021, Newcastle United 1-1 Norwich City
• 27/11/2021, Arsenal 2-0 Newcastle United
• 20/11/2021, Newcastle United 3-3 Brentford
Meanwhile, Newcastle United has 1 win, 2 losses and 2 draws also in the last 5 matches. The number of goals scored by the team is 5, and 10 goals are scored by the opponent.
3. Head to head between Liverpool and Newcastle
• 24/04/2021, Liverpool 1-1 Newcastle United
• 31/12/2020, Newcastle United 0-0 Liverpool
• 26/07/2020, Newcastle United 1-3 Liverpool
• 14/09/2019, Liverpool 3-1 Newcastle United
• 05/05/2019, Newcastle United 2-3 Liverpool
In the last 5 confrontations between the two teams, Liverpool won 3 and drew 2 matches against Newcastle United. The result is expected to benefit the home team Liverpool when playing against Newcastle in round 17 of the Premier League.
Liverpool vs Newcastle 12/17/2021: Types of odds
● The handicap offered by website W88: Liverpool accept 2.5 goals.
● Over and under the whole match is 3.75 goals.
● Total goal prediction: 3 goals – Under bet.
Handicap opponents with a high rate in the last 5 returns to Anfield, but up to 4 Asian handicap matches are enough to show the sharp play from the home team. Meanwhile, Newcastle United, they had to receive up to 4/5 Asian handicap matches, which also made them an impossible choice in this round.
Football Prediction: Liverpool 3-0 Newcastle United
⭐ Player of the Match Prediction: Mohamed Salah
Expected lineups Liverpool vs Newcastle
Liverpool squad: Alisson; Williams, Konate, Matip, Tsimikas; Morton, Thiago, Chamberlain; Salah, Origi, Minamino.
Newcastle squad: Woodman; Fernandez, Lascelles, Schar; Murphy, Hayden, S. Longstaff, Almiron, Ritchie; Wilson, Saint-Maximin.
Above is the information before the match that has been carefully analyzed and statistically analyzed in our Liverpool vs Newcastle match on December 17, 2021. With the analysis and judgment by a team of W88 experts, the probability of winning when betting at the bookie in this match is very high.
The game is likely to be better, so you should bet on first team to score for the home team Liverpool. Please choose a reasonable rate to be able to win this game!