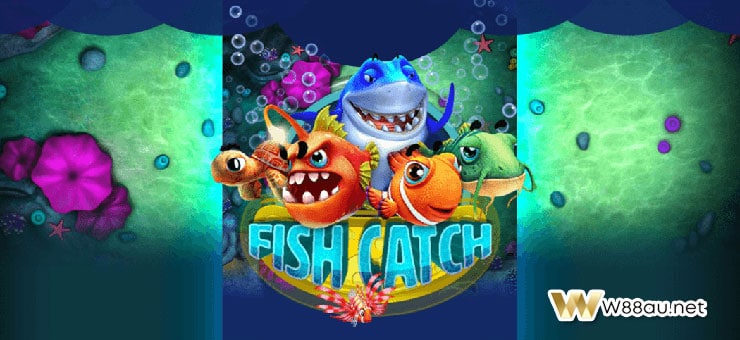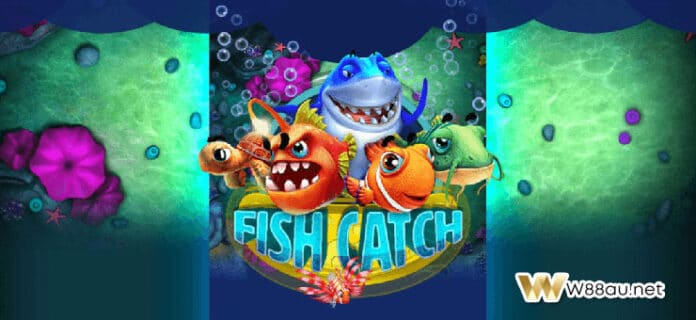 Fish Catch is an attractive online fish shooting game with a deep ocean theme available on W88 online bookie. Fish Catch is more groundbreaking than other shooting fish games because the game has unique mechanics with winning lines or combinations that help players make quick profits. Learn how to play Fish Catch in the W88au guide below to win money.
How to play Fish Catch on W88 online bookie
Starting to play Fish Catch you must find out the payout levels of the different fish species in the game. Each fish has a different value and a different chance of being killed. Moreover, you have to choose the right gun to be able to shoot the most fish and the fastest.
The special features of Fish Catch also have different multipliers and power ups. There are also options to set the betting range. Fish Catchers on W88 can participate in bets ranging from $0.01 to $25 per fish shot. The maximum prize a player can get when winning is 250 times the total bet.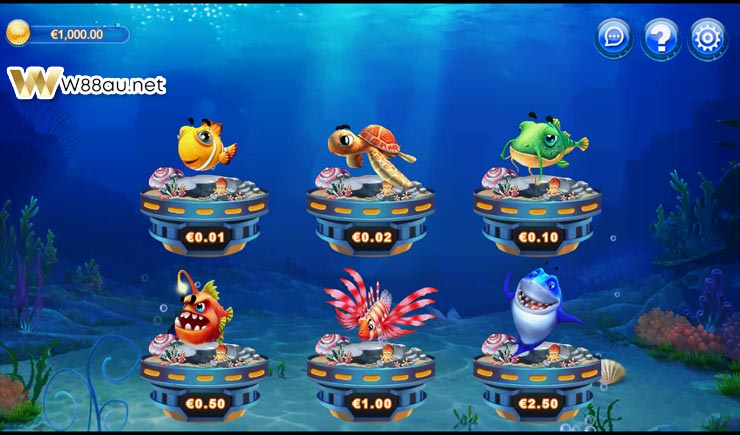 The power of swimming fish will be destroyed when the player shoots cannon bullets at them, and depending on the gun, can kill fish quickly or slowly. The prize will be paid whenever the player kills a fish when that fish's total HP drops below 0.
The layout of Fish Catch on W88 is also different from other games because this game is designed with four openings on the screen. You just need to choose your cannon to start shooting fish. This cannon can be changed anytime you want or recharged to buy better guns.
How to win in Fish Catch online

To win in Fish Catch requires you to have a strategy to play Shooting fish for real money to win the top prize. This game has many types of weapons for you to choose to buy and play. Therefore, take your time to find the best cannon that you feel is right for your financial capabilities.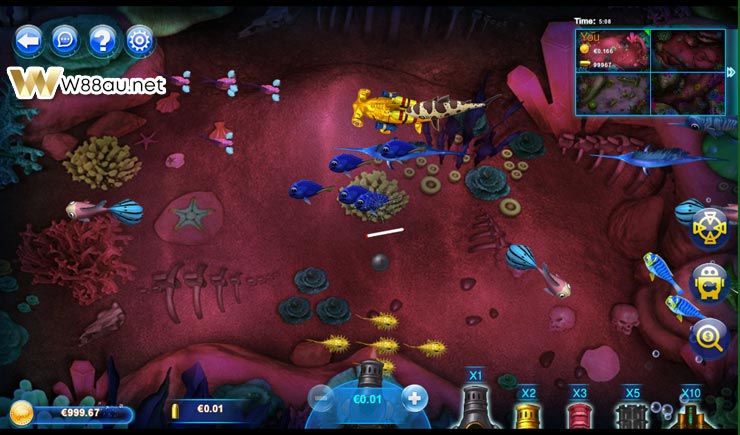 Also, start playing Fish Catch by playing this game with your friends so you can gain effective fish shooting experience and compete for cash prizes and kill fish with your friends.
Play Fish Catch for free and win real money on W88 Online Bookie
You can completely participate in playing Fish Catch for free on the homepage of W88 online bookie to practice. However, when you join the game for real money, you will get the Mermaid Lucky feature. When this feature is activated randomly, it will bring you big profits.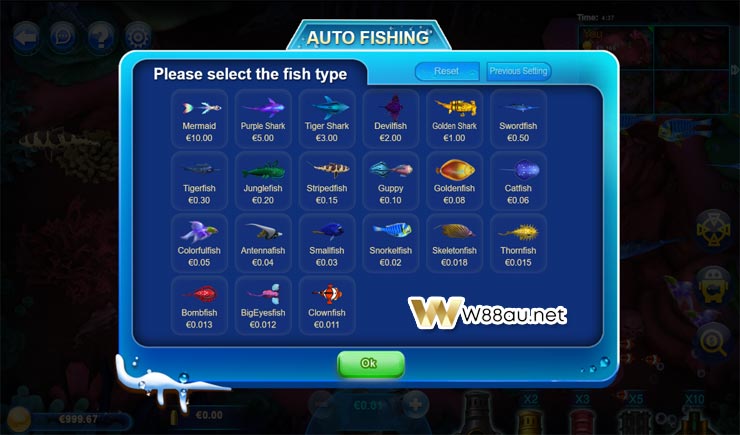 To play Fish Catch with real money to make a profit on W88 bookie, follow these steps:
Choose the table value from the start.
Be careful to choose a table that fits your existing budget.
Once you've chosen a table value based on your budget, consider your weapon selection for effective play.
The game includes spam click and auto kill enemies to hunt some fish for you. But, a single shot may not kill a fish but requires you to rely on the paytable to know how many shots are required. In some cases, a fish is difficult to shoot to death if you shoot incorrectly. However, you may be lucky enough to kill a fish with a single bullet if it is a small fish.
Conclusion
This Fish Catch game review from the W88 bookie describes the game as very interesting and unique. This game is different from other options you can play on Online Fish Shooting because it has no reels and paylines. So, if you are looking for a great game that you can play for fun or for real money, join the play at W88 online bookie now.
>> Related: Fishing War online game