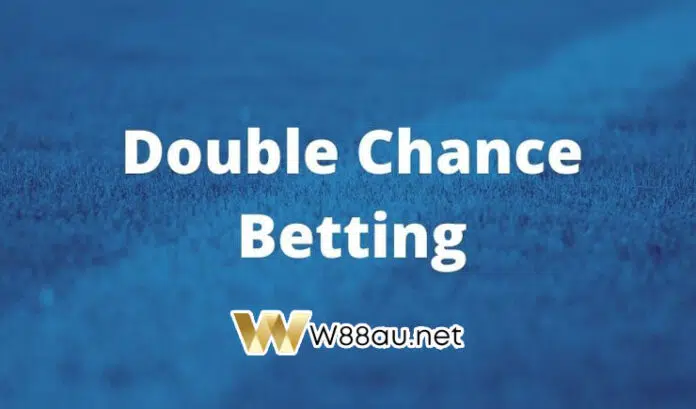 In football betting, double chance is one of the simplest types of bets and attracts the attention of many players on sportsbook W88. Here we will learn together some simple, fast and most effective experiences when betting double chance.
What is Double Chance Betting?
Double chance betting is a type of bet that is especially popular with players today. When participating in this type of bet, players will proceed to bet on two out of three possible outcomes in a match: win, draw and lose.
If in the match that you have chosen to bet on, one of the two possibilities as you bet, then you will win.
This type of bet will normally only be settled within the period of 2 halves and injury time. In the case of extra time or penalty shootouts, the bets will not be counted.
If you bet on 2x, you will be able to win when the away team wins or draws. And 1x bet you will win when the home team wins or draws with the away team.
Along with that, when choosing this type of bet, the player will have a higher win rate because you will have up to 2 chances. Therefore, it is very suitable for new players, inexperienced.
The most effective double chance betting experience
Double Chance is a much simpler and easier bet to play than other types of bets. With this type of bet, the bookies will offer not too complicated odds. So the chances of the player winning will be much higher.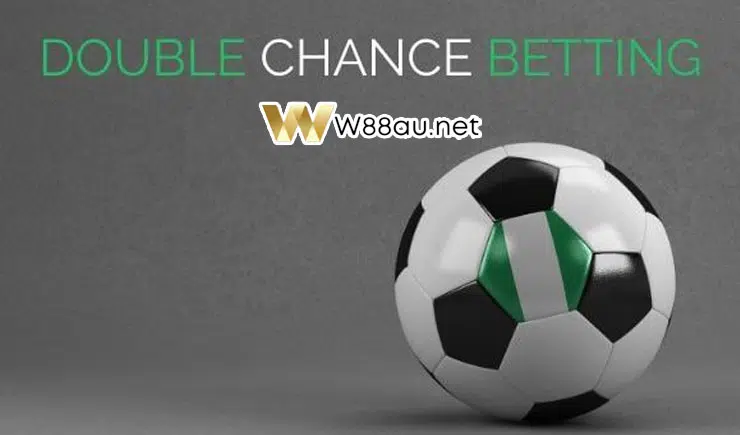 Here are some experiences from W88 gambling experts to help players play this type of bet most effectively. Check out the following online bookie double chance tips:
Collecting information when participating in Double Chance bets
In the process of participating in betting, players need to completely focus on observing and applying all the knowledge and experience they have in football.
This will help you identify the match accurately and increase your chances of winning because players not only analyze one bet as usual but also two bets in a match.
All information related to the match, even the smallest, is extremely important for this type of bet.
Especially when players choose the underdog, careful and thorough betting will also improve the possibility of winning.
Therefore, players should list the numbers in the match for detailed analysis, then proceed to place a bet. You should always be very calm and careful when choosing to bet.
Choose a safe option
For unequal matches, there is too much difference between the ability, class, and performance of the two teams, players should always choose to bet on the above teams with winning and drawing results.
In football nothing is certain and unexpected things can happen. However, if the player has conducted detailed and specific betting steps, it is reasonable for you to choose a safe bet.
Choosing to bet low stakes but certainly will be a lot better than choosing high stakes but can be empty at any time.
Betting on matches where two teams are relatively even
For matches where both teams are similar in terms of level, strength and performance, at this point the player should choose whether the upper team wins or the lower team wins.
Just like the above, in football there is no guarantee that the outcome of the match will be completely accurate, but choosing such will have a higher chance of winning. If in the event something unusual happens to the two teams, the probability of one of the two teams winning will be very high.
And the tie bet at this time will be very low. Besides, in a football match, every team wants to win instead of draw.
Bet on matches in the knockout stage
In the process of players placing bets on matches in the knockout round, you should choose to bet on the bottom team to win or draw. Because usually for important matches like this, the possibility of going to extra time is very high.
Along with that, here the odds of winning or drawing under bets will also be much higher.
Conclusion
Above are effective Double Chance betting experiences shared from W88 experts. Please apply immediately in your upcoming Double Chance bet ticket to win more money.
In addition, in order for the above experiences to become your skills, you have to bet more. Good luck.
Read more: Win to nil betting