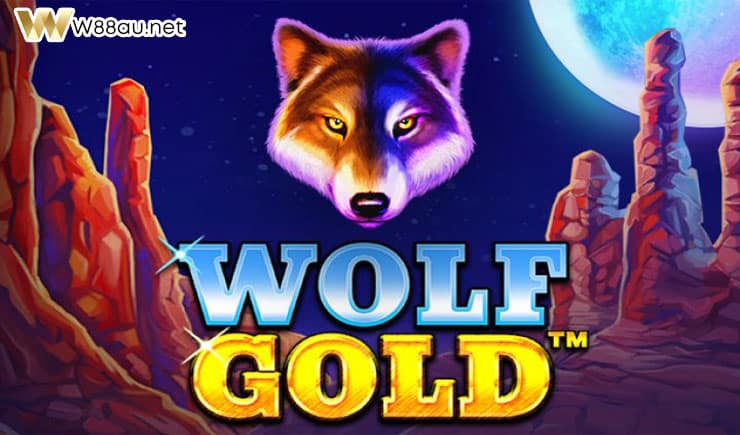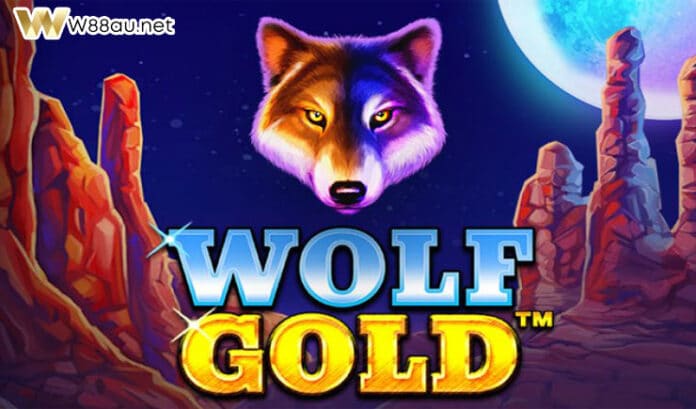 Hunt with the wolves in the Wolf Gold slot where all values are added together and the player can win one of three available jackpots for a super big win. Learn about Wolf Gold gameplay, symbols and payouts on the W88 betting bookie.
Overall of Wolf Gold on W88 online bookie
Wolf Gold is a slot game that was only released a few years ago, but it has quickly become one of the games mentioned by all slot game lovers on W88. Pragmatic Play has once again achieved great success with the Wolf Gold Slot game.
Wolf Gold is a 3×5 grid design slot with 25 paylines. When the Wolf symbol is stacked on all reels and when you hit the Blazin Reels Free Spins feature, reels 2, 3 and 4 will spin together as a HUGE symbol.
The aspects that make the game slot online so appealing are that the free spins, gameplay and bonus games are all incorporated into this game.
The sound effects when players spin the slot are great and they add excitement to the game, but if the background music makes it difficult for you to concentrate while playing the game, you can select the mute button to turn it off.
Overall, Wolf Gold Slot gives a good first impression and it stands out from other slots released around the same time.
How to play Wolf Gold Slot for beginners

To play Wolf Gold Slot is extremely simple, you just need to perform the following steps in order.
The minimum bet to be able to participate in the slot is £0.25 and the maximum bet is £125.
This is a bet that anyone can enter whether new or already with a certain amount of capital.
Once you have set your stake for the spin, click the Spin or hold button to spin the reels.
Wait for the result after the spin stops to see if you land on the payline. If you win, you will receive a bonus, otherwise you will lose your original bet.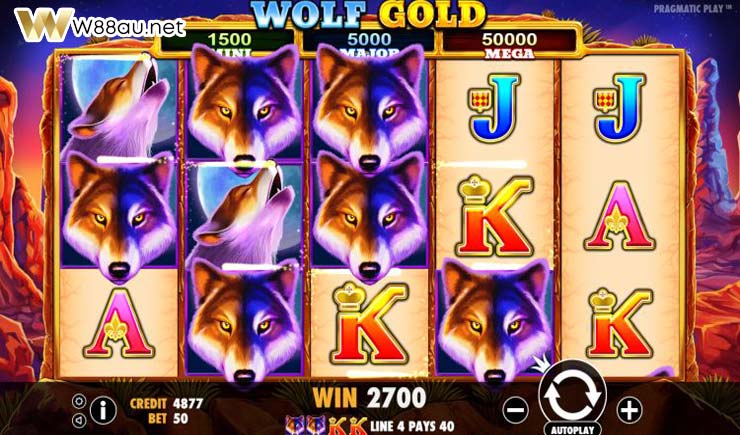 You can stop the reels at any time with the Stop button. The results will appear right on the screen without you having to wait, so it saves you time during the slot spinning process.
Although the game has a Max Bet feature, if you are new to the game and do not have much experience, it is not recommended to use this feature. Max Bet should only be bet when you are really familiar with the game.
Wolf Gold Payouts and special features
Wolf Gold has an RTP of 96.01% and it presents a medium chance of winning. In this position, the bookie only has a 4% advantage, and it is a good thing to increase the chances of winning for Wolf Gold slot players.
The symbols that players need to land in this slot are the Wolf, Moon and Scatter symbols. These symbols will increase your chances of winning the bonus as it is a game with huge jackpots, and up to three jackpots.
Wolf Gold Special Prize (Jackpot)
Wolf Gold has many bonus features and the jackpots are some of the best around.
It is not a progressive jackpot slot, so we are not talking thousands of dollars here. However, you have a chance to win three equally sized jackpots.
You can win the Mini, Major or Mega jackpot. How much you can win depends on the size of your bet.
Make a good and safe £0.25 per spin. Then if you win the jackpot, you will receive:
Mini – £7.50
Major – £25
Mega – £250
Free spins
To trigger the Wolf Gold free spins feature, you need three scatter symbols. If these symbols appear on reels 1, 3 and 5, you will be awarded five free spins. When the free spins are triggered, reels 1, 2 and 3 are combined to form a 3x multiplier. Reels 4 and 5 cannot trigger Free Spins.
Conclusion
The detailed review on how to play, symbols and payouts of Wolf Gold Slot on W88 will surely help you to understand the game well and be ready to join right away.
⏩ You may also love: Golden Pig Slot