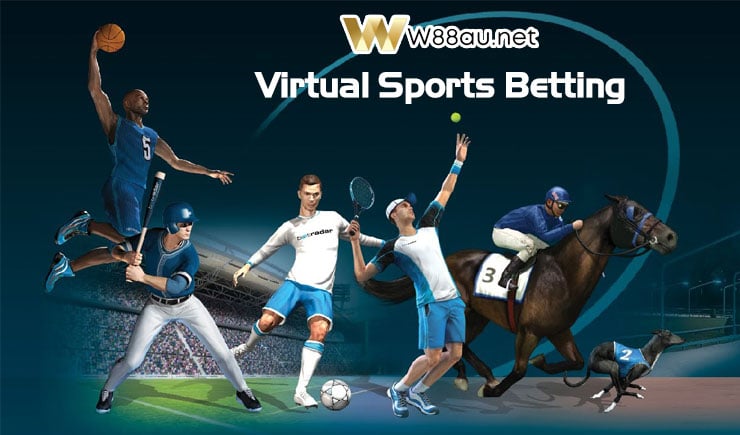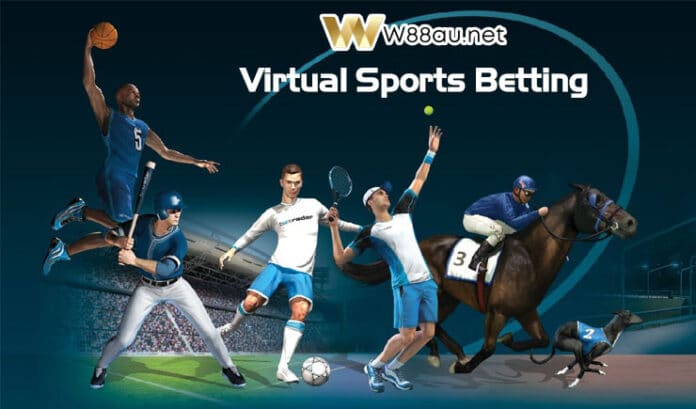 At a time when all sports tournaments in the world had to be postponed due to the bad effects of the pandemic, virtual sports betting has become one of the favorite forms of entertainment for many players at the W88 bookmakers. Let's learn virtual sports betting tips to win more money through the sharing from W88 experts.
What is Virtual sports betting on W88 online bookies?
Basically, Virtual sports is an online game modeled in 3D. They are designed and simulated based on actual sports matches. This helps virtual sports players feel like they are betting on real sports.
The special thing is that the form of virtual sports betting does not need players to identify and check to see which team is stronger, which team is weaker, which team should be placed, etc.
Instead, this type of game will depend largely on luck because the outcome can only be based on random situations in the game.
Each virtual sports match lasts only a few minutes. Basically, virtual sports betting will help players make money faster than real sports betting.
Just like real football betting, virtual sports betting also has popular bets such as handicap betting, European handicap betting, Over Under betting, Parlay betting, etc.
Types of Virtual sports bets at W88
Virtual football betting
This is the most popular form of sports betting and has the largest number of players to W88, not inferior to real football bets. Players will rely on the happenings and results of a football match to decide their bets.
Virtual volleyball betting
Virtual volleyball is also a form of betting that many players are interested in, easy to play, easy to win. Similar to virtual football betting, when participating in virtual volleyball betting, you also need to predict the outcome based on your information and judgment.
Virtual basketball betting
In this type of betting, the results of the bets will have to be based on the results of those basketball matches. Please note that the final result is calculated including official time, injury time and extra time. In basketball there will be no draws like virtual soccer and virtual volleyball.
In addition, there are many virtual sports betting for you to choose from such as:
Virtual Tennis
Virtual Badminton
Virtual Greyhound Racing
Virtual Horse Racing
Virtual Athletics
Virtual Boxing
Virtual Motorsport
Virtual Cycling
Virtual Dart
How to bet on Virtual sports betting effectively and win big on W88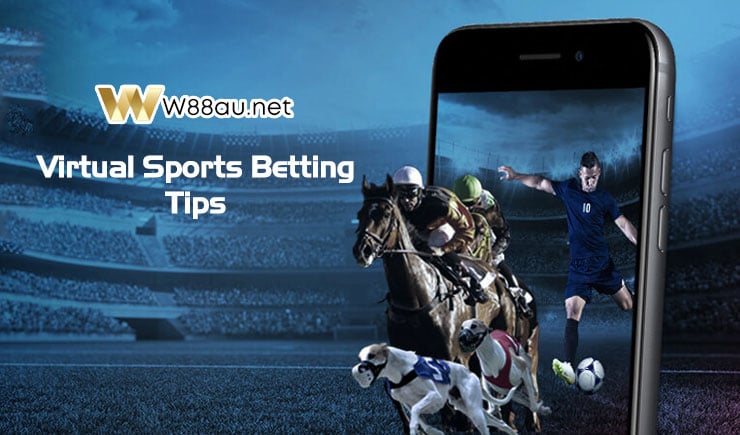 Predict and choose bets based on the game situation
When participating in virtual sports betting, never think that the top team is always strong and will win. Reality in virtual sports, every outcome is random and practically unpredictable.
That also means, weak teams can also win the match. Therefore you have to rely on in-play bets and judgment.
Don't bet too much money
In the beginning, players should not bet too much money on virtual sports matches. Instead, choose the lowest bet and gradually increase the bet after playing a lot and accumulating enough experience on betting products.
Virtual sports matches happen quite quickly, you need to calculate quickly and think carefully before placing a bet.
Remember, it is not advisable to bet on 5 consecutive games at the same time. The less you play, the more time you have to learn and make the correct choice.
Better yet, have a specific game plan and how much to bet in a day of play.
Thorough analysis of the game
Although a virtual football match is random and unlucky, in reality players also need to learn about the match. Let's see the performance of the two teams as well as the situation of the two teams on the rankings.
Because virtual sports do not have a specific number of matches; you can play at any time and play multiple matches at the same time.
However, please consider because this requires your capital to be large and the way of identification and analysis must be faster.
Change betting methods when necessary
You should not only bet on one betting method or type of bet too many times, instead, be flexible to change it often. This will help your odds of winning much higher, because the bookie never lets one type of player's bet win forever.
Conclusion
Hopefully with the above virtual sports betting instructions from the W88 bookies, you can understand more about this type of betting. Simultaneously with the information shared above from W88 experts, you can quickly participate in betting on this exciting sport and easily win.