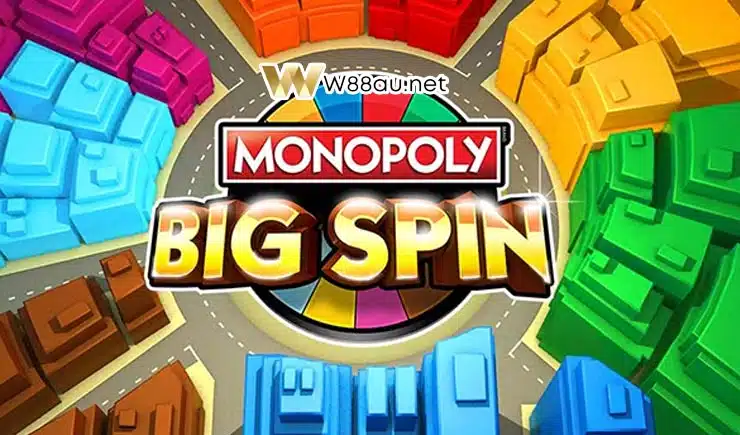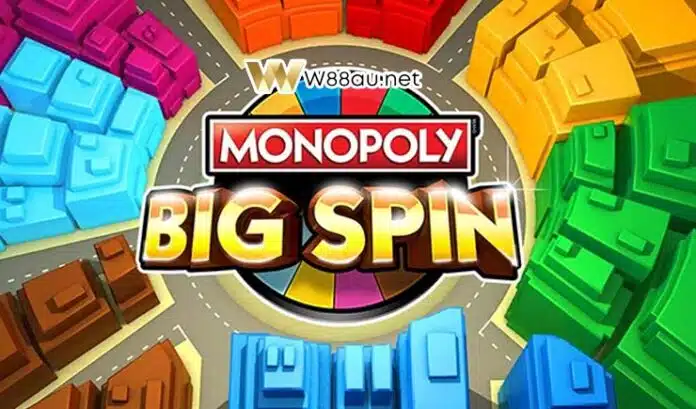 Play a classic game in a completely new way with the Monopoly Big Spin Slot from Shuffle Master. We have seen many slot games themed around popular casino games, but Monopoly Big Spin set on the Roulette wheel. Learn more about how to play with Monopoly Big Spin Slot symbols and payouts.
Overview of Monopoly Big Spin Slot

If you play Roulette, you will see a lot of similarities between the online slot Monopoly Big Spin and this traditional casino game. Mr. Monopoly stands at the center of a big wheel, surrounded by colorful houses and hotels. Various familiar symbols appear around the roulette wheel, such as the Utility, Railroad, and Free Parking symbols.
The betting area below the wheel shows you how much you win from each segment, along with how many bonus spins you claim from the higher paying symbols.
On the left, the current values of the Small, Major and Super progressive jackpots are being displayed.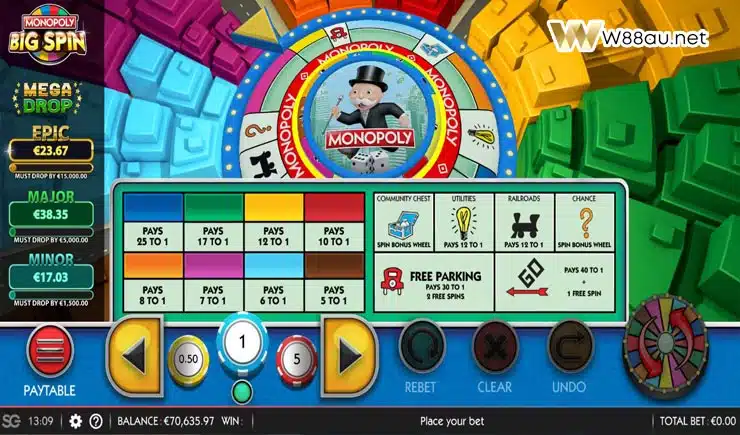 This is a unique twist on a hugely popular game and comes from Shuffle Master. This Minneapolis-based developer has been in business since 1983. Free spins on the bonus wheel can increase payouts by 200 times, and the progressive jackpot can increase at any time.
The Monopoly Big Spin slot's control panel is another element taken from Roulette. You will see the Rebet, Clear and Undo tabs, with the option to quickly re-bet after each spin. Click the arrow button to highlight a bet amount between 0.10 and 50.00, then click the betting area on the board and you're ready to start the spins of the Monopoly Big Spin Slot.
Symbols and payout rates in Monopoly Big Spin Slot at W88
Brown Symbol – 5 to 1
Light Blue Symbol – 6 to 1
Purple Symbol – 7 to 1
Orange Symbol – 8 to 1
Red Symbol – 10 to 1
Yellow Symbol – 12 to 1
Green Symbol – 17 to 1
Dark Blue Symbol – 25 to 1
Community Chest, Chance Symbol – Spin Bonus Wheel
Utilities, Railroad Symbol – 12 to 1
Free Parking Symbol – 30 to 1 and 2 Free Spins
GO! Symbol – 40 to 1 and 1 Free Spin
Monopoly Big Spin allows you to bet on eight different colors that appear on the wheel. You can also put money in utilities and railways to get cash prizes. Community chests and chances allow you to get bonus wheel rewards, while free park and GO grants free spins.
What the Monopoly Big Spin Slot has in common with Roulette games is that you can place multiple bets at once, covering different parts, although you don't have the option of placing row, column or split bets. The maximum bet amount possible on the different sections is limited to 700.00. Your average profit from the online slot game Monopoly Big Spin ranges from 88.66% to 95.75%, depending on the symbol.
Once the bet has been placed, you click on the multi-colored spin button and the betting area shrinks to give you a clear view of the wheel.
Players who do not know how to register w88, please register with us now to experience the bonus features of this game.
Bonus Features Monopoly Big Spin Slot at W88
Both the Free Parking and GO symbols offer cash prizes plus free spins when they appear.
Chance and Community Chest both offer a spin on the bonus wheel. The bonus wheel includes ten segments, the rewards range from 5x to 200x. Like the free spins, you are guaranteed to win one of those prizes once the special feature is triggered.
Lastly, we have three progressive jackpots. Small, large and epic progressive jackpots are awarded at random. Every spin comes with a chance to win one of those three prizes and deliver a life-changing win.
The minor, major and epic progressive jackpot prizes increase as a small portion of the total bet on Monopoly Big Spin is gradually accumulated. Each prize randomly decreases before reaching a certain maximum value. Then they go back to about 25% of the amount paid and start to increase again.
Conclusion
Monopoly Big Spin Slot is an ingenious combination between slot game and Roulette created by Shuffle Master. Therefore, it does not have standard payment paths available. The special features available include free spins, bonus rounds and three progressive jackpots that you can enjoy on W88. If you enjoy either type of game, you might enjoy this unique addition to the Monopoly series.