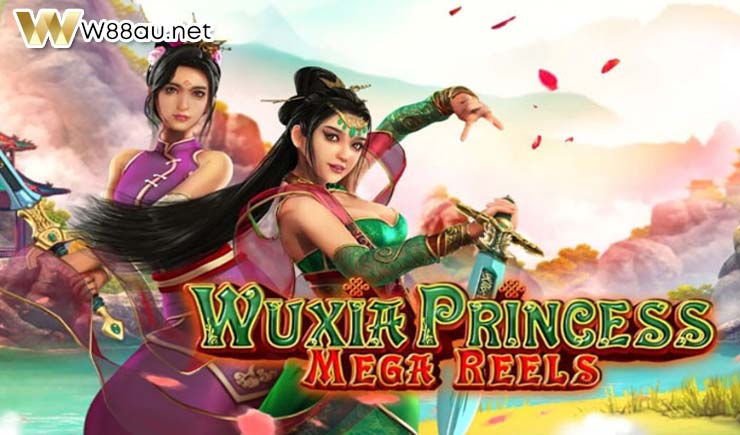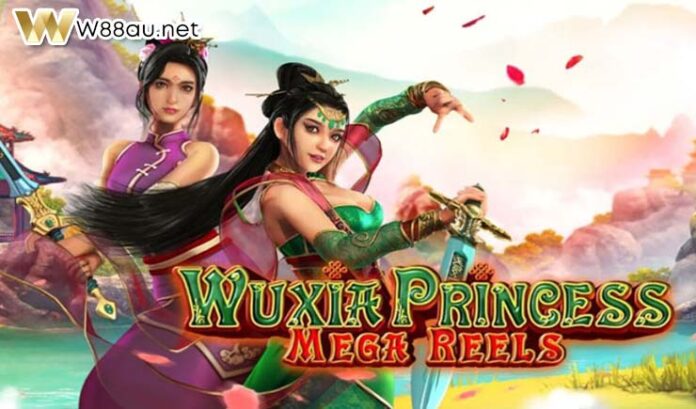 Wuxia Princess Mega Reels is a popular Gameplay Interactive slots on the W88 online bookie. The game has a high winning rate, with many attractive features such as Stacked Symbol and Yin and Yang Scatter. Let's find out Wuxia Princess Slot Review and bonus features in the article below of Official W88au.
Overview of Wuxia Princess Mega Reels Slot game
The Wuxia Princess Mega Reel slot machine consists of 6 reels with 250 paylines. You can play right on mobile devices, turn on the Autoplay feature for the fastest and most convenient play. The game offers Free Spins, Wild and Scatter symbols.
To play this bonus slot game, all you have to do is choose the line bet value. The lowest bet is 0.04 and the highest is 50 coins. Any bet you choose will be multiplied by 25. And that's the total result of your total bet. Therefore, you can bet as little as 1.00 or as much as 1,250 coins.
You can also use the autospin feature, an automatic mode that allows you to set limits to help minimize losses and control your finances. Wuxia Princess has a 98% RTP – much, much higher than other slots with high volatility. With victories that occur relatively often but small will give you a feeling of not being bored.
With the theme of Chinese female warriors, Wuxia Princess includes high value symbols that are images of two beautiful girls in ancient costumes. Lower is the image of traditional musical instruments zither, pipa, and sword. The basic symbols are familiar letters, including A, K, Q, J, and the number 10.
Wuxia Princess Slot Special Bonus Features
Lotus Blossom Wild – Wild symbol
The Lotus symbol appears on reels 2-6 and replaces any paying symbols for the possibility of multiple wins. It does not replace the Scatter symbol and cannot be used to trigger free spins.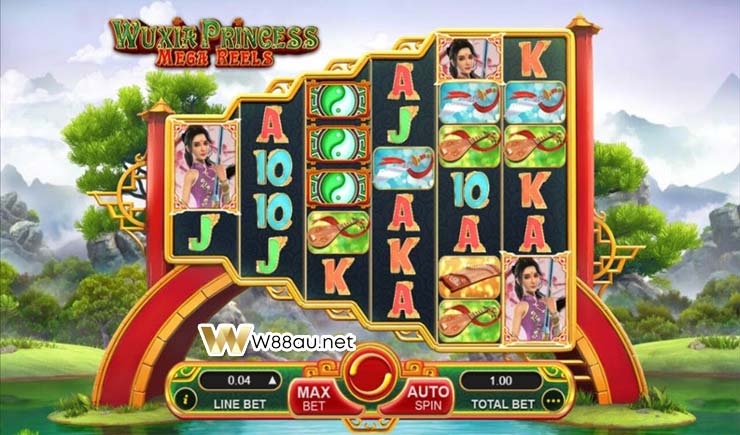 The symbol will give you the most profit if you already have matching symbols on the reels to create a win and need a Wild to replace it.
Stacked Symbols
The two high paying princess symbols can both appear as stacked symbols in multiple positions. Stacked symbols can land anywhere on the reels and they will be included in a winning combination.
Free Spins (Scatter)
To trigger the free spins, land 10 to 20 yin and yang Scatter symbols anywhere on the reels. The number of spins you get depends on the number of Scatter on the reels. The more Scatter the better. For example, 10 Scatter symbols appear on the spin, then 10 free spins will be activated.
Paytable of the Wuxia Princess Mega Reels Slot
What could be more exciting is when you have up to 250 paylines, which means you have 250 chances or 250 paths to winning money.
The payout of this slot game is left to right which means that the basic symbols or special symbols that appear will be calculated from left to right according to the pay lines specified on the paytable.
How to check the winning line
You click on the range of numbers shown from 1-30 to 231-250, the system will show a diagram of your winning path.
When you win, you can check if you really won or not, then compare the symbols that appear to show the amount that you won. For example, if you spin 6 zither symbols, according to the payline from 1-20, your amount will be multiplied by 80 times.
Conclusion
Wuxia Princess Mega Reels is an interesting slot game from Gameplay Interactive. A slot game with beautiful images, attractive sound suitable for the theme of Chinese culture. Try playing now to win the most free spins and valuable rewards from W88 online bookie.
>> Related: Lucky Tarot Slot